WD_BLACK Mobile

2.5-inch Performance Mobile Hard Drive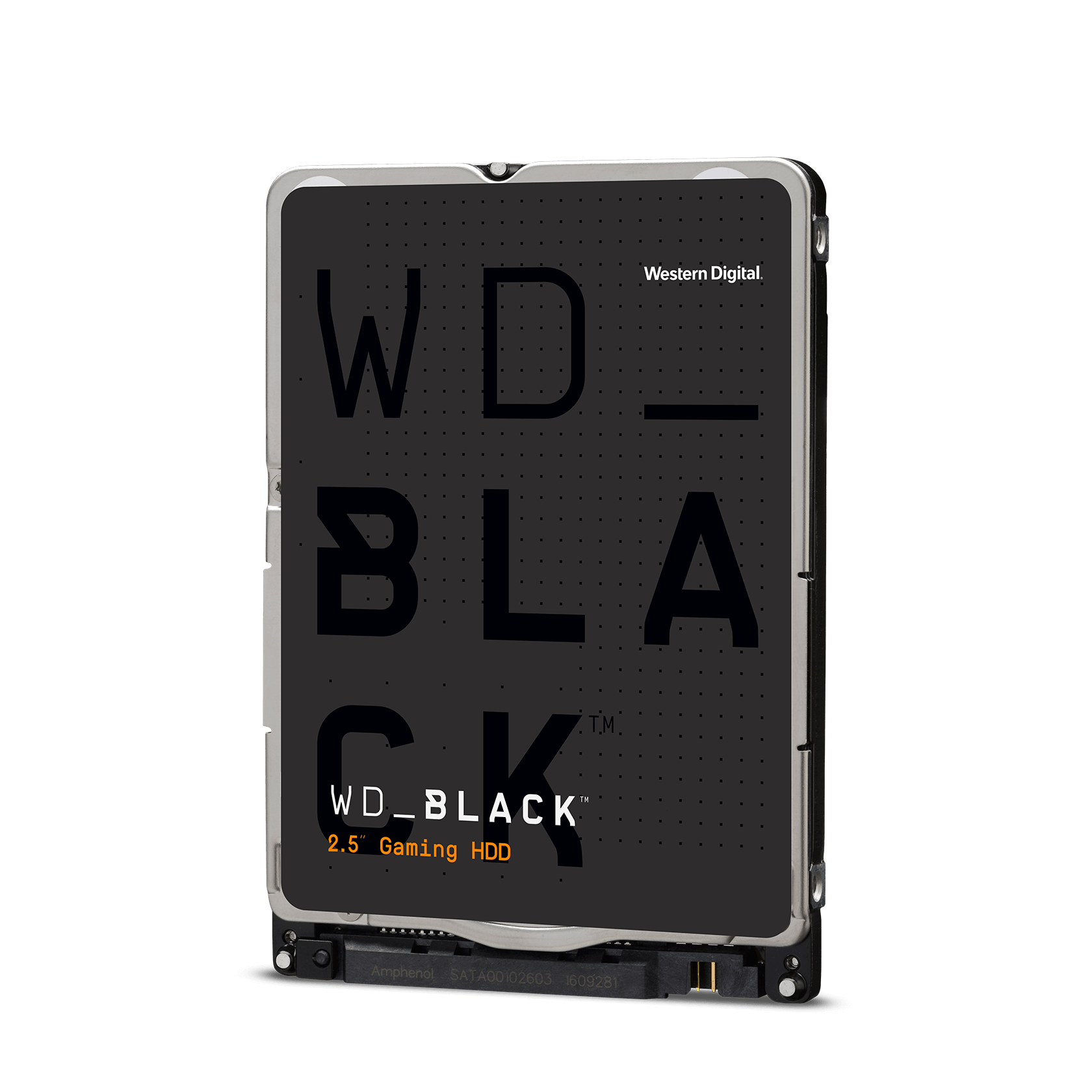 WD_BLACK 2.5-inch Mobile Hard Drive - 250GB
#WD2500LPLX
Our Price: $51.99
Specifically designed for small form factor PC's, laptops, and Mac computers
Performance 2.5-inch hard drives available up to 1TB capacities
Designed for creative professionals, gamers, and system builders
An industry-leading 5-year limited warranty
Click here to jump to more pricing!
Overview
Great Things Come in Small Packages
WD_BLACK 2.5-inch PC Hard Drives are designed to enhance your PC experience, whether at home in your new all-in-one desktop, or on-the-go in your trusty notebook. With up to 1TB of storage running at 7200 RPM, you get an extremely fast high-capacity mobile hard drive, offering the perfect storage solution for a digital artist, video editor, photographer, or gamer. Backed by an industry leading 5-year limited warranty, WD Black 2.5-inch Hard Drives combine performance and capacity with the reliability of a brand you can trust.
For Creative Professionals
Give yourself the room to bring your enormous digital portfolio wherever you're at with WD Black 2.5-inch PC Hard Drives. With up to 1TB of 7200 RPM-Class high-performance storage, WD Black 2.5-inch Hard Drives give you the power to create while on the go, so you can offload, edit, and shoot without fear of running out of space anytime soon.
For Gamers
WD Black 2.5-inch PC Hard Drives offer the perfect storage solution for your gaming rig. WD Black 2.5-inch Hard Drives are purpose-built and tested to ensure they can handle the high-performance tasks you need. With up to 1TB of capacity, you get the space you need for your game's downloadable content, large cache sizes for fast load times, and 7200 RPM-Class drive for desktop-level performance.
No Compromises
High performance, high capacity, high reliability, and cutting-edge technology; the ideal SATA hard drive for those who demand the best.
Dynamic Cache
WD's dynamic caching algorithm optimizes cache allocation between reads and writes, reducing congestion and improving overall drive performance.
NoTouch Ramp Load Technology
The recording head never touches the disk media ensuring significantly less wear to the recording head and media as well as better drive protection in transit.
Feature Rich
High performance 7200 RPM Class spin speed, up to 64MB cache and SATA 6Gb/s interface for the ultimate in power computing for notebooks.
Dual Processor
Twice the processing power capability of a single-core processor to maximize performance.
Recommended Use
WD_Black 2.5 inch mobile hard drives are tested and recommended for use in notebook computers.
High Performance
Dual processor and massive dynamic cache for fast read and write speeds.
Proven Mechanical Architecture
Enhanced reliability features help protect the drive and the data stored on it.
The WD Advantage
WD puts our products through extensive Functional Integrity Testing (F.I.T.) prior to any product launch. This testing ensures our products consistently meet the highest quality and reliability standards of the WD brand. WD also has a detailed Knowledge Base with more than 1,000 helpful articles as well as helpful software and utilities. Our customer support lines have longer operational hours to ensure you get the help you need when you need it.
---
Pricing Notes:
Pricing and product availability subject to change without notice.
Western Digital Products
WD_BLACK Mobile
WD_BLACK 2.5-inch Mobile Hard Drive - 250GB
#WD2500LPLX
Our Price: $51.99
WD_BLACK 2.5-inch Mobile Hard Drive - 320GB
#WD3200LPLX
Our Price: $52.99
WD_BLACK 2.5-inch Mobile Hard Drive - 500GB
#WD5000LPSX
Our Price: $53.99
WD_BLACK 2.5-inch Mobile Hard Drive - 1TB
#WD10SPSX
Our Price: $68.99